Dr. Raja Nalluri
San Diego and Seattle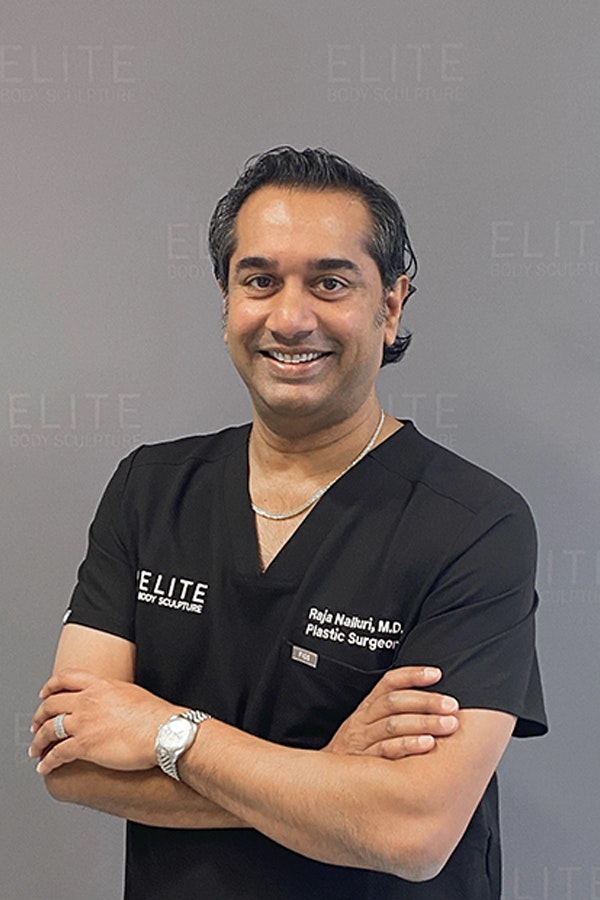 Dr. Raja Nalluri embodies the highest standards of modern plastic surgery. Patient safety and effective results are the cornerstones of his practice. Dr. Nalluri's credentials reflect a lifetime of dedication to medicine. He trained rigorously under some of the nation's top plastic surgeons at Case Western Reserve University. Medical licensure, board certification by the American Board of Plastic Surgery, membership in the county medical society and staff privileges at the top local hospital and several ambulatory surgery centers have followed.
Dr. Raja Nalluri has been rigorously trained to skillfully and safely perform a variety of plastic surgery procedures. Many professionals who are not plastic surgeons also perform these specialized procedures. When choosing a physician for your important surgery, be sure to ask if they are "Board Certified by the American Board of Plastic Surgery."
Dr. Raja Nalluri is board certified by the American Board of Plastic Surgery and has received numerous awards and recognitions, including U.S. News & World Report, Castle Connolly, Cosmopolitan Magazine Hot List, America's Top Doctors, Medical LiveWire Award for Excellence in Plastic Surgery, and the International Association of Plastic Surgeons. He has also served as Clinical Assistant Professor for the Florida State University School of Medicine during his years of experience in Florida.
Raja Nalluri, M.D. has been recognized by Florida Governor Rick Scott, who commended Nalluri's success. Straight-A's through high school and college, four years of medical school and six years of residency earned him board certification by the American Board of Plastic Surgery. His 18 years of experience and artistic talent allow him to achieve natural appearing facial and body results.
In preparation for surgery, he provides patients with clear and accurate information: brochures, sketches where appropriate, detailed information consent, sample photographs of average results, and a thorough discussion with emphasis on realistic goals and expectations as well as potential complications.