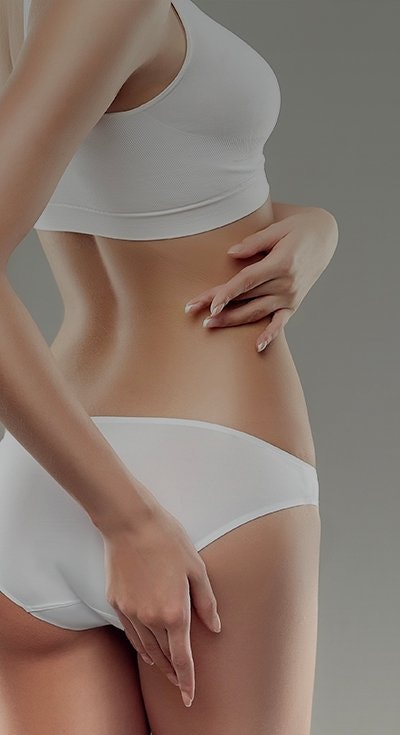 ENJOY A PERMANENT HOURGLASS FIGURE
AirSculpt® Hip Flip™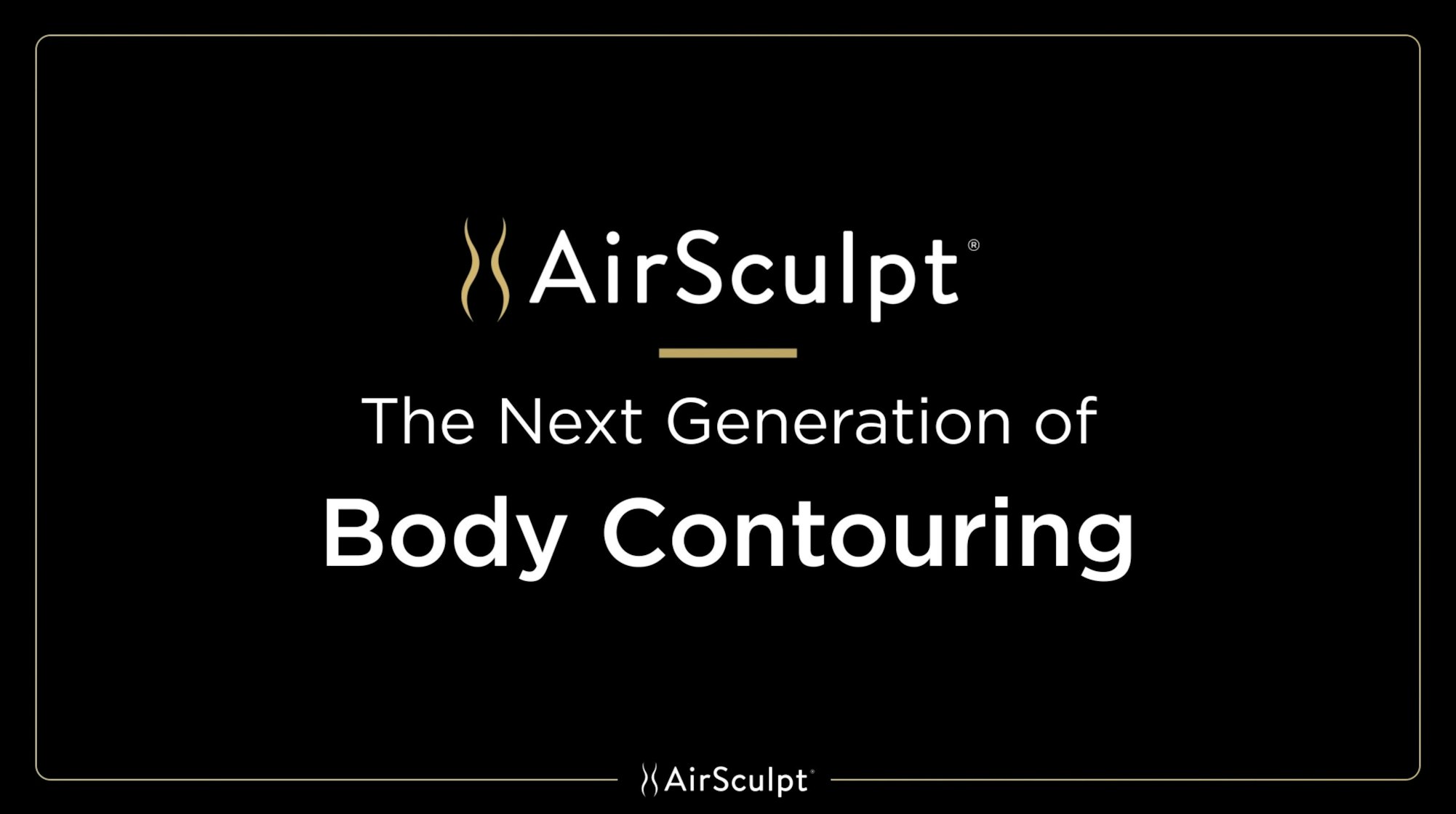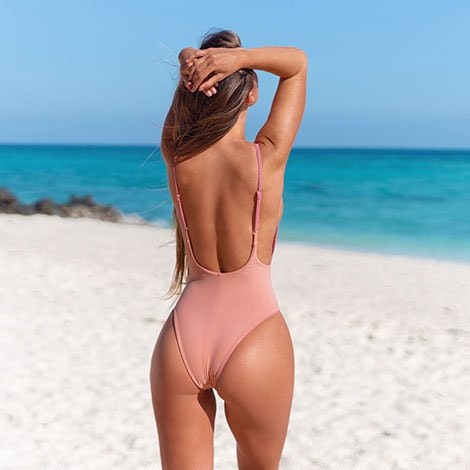 Bringing AirSculpt® Innovation to Hip Dip Fat Transfers
You've probably ever heard of the term "hip dips" before, but what exactly are they, and what causes them? These depressions develop between the flanks and outer thighs for genetic reasons outside of our control, and practically no exercises can address them due to the lack of muscle in the region.
Luckily for patients across the continent, Elite Body Sculpture has the cure for hip dips! We invented and developed the exclusive HipFlip™ procedure to cure hip dips and create the coveted hourglass figure.
This minimally invasive hip dip surgery begins with patented AirSculpt® technology seamlessly removing fat from a trouble area. Some patients treat their love handles or outer thighs to further accentuate their contours, while others target larger areas like the full abdomen. Regardless of the donor site you choose, only a modest amount of fat is needed to fill in these indentations, meaning you can use fat from a smaller area of the body like the arms to cure your hip dips.
Using our specialized fat transfer system, we then purify the collected material and carefully transfer it to permanently fill in hip dips. This procedure is often performed during our Power Brazilian Butt Lift™, however many patients decide just to target their hips with a fat transfer.
Real People, Real Results
Sensitive Content
These photos contain sensitive content which
some people may find offensive or disturbing
Sensitive Content
These photos contain sensitive content which
some people may find offensive or disturbing
Sensitive Content
These photos contain sensitive content which
some people may find offensive or disturbing
Sensitive Content
These photos contain sensitive content which
some people may find offensive or disturbing
FOCUSED ON ONE THING
Stubborn Fat
— It's all we do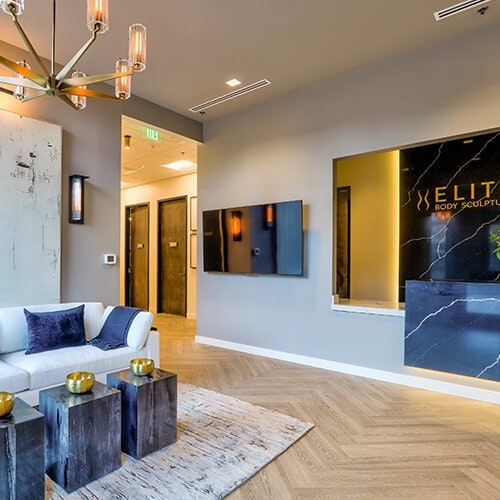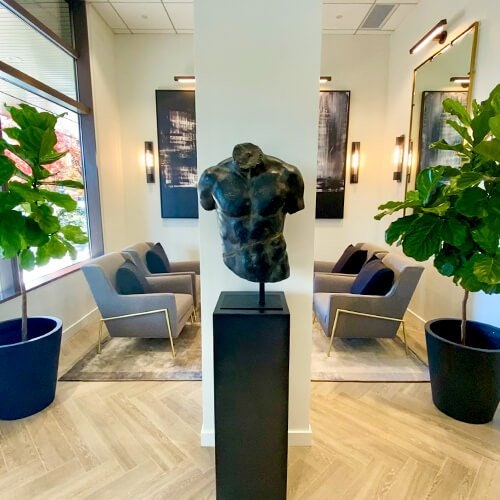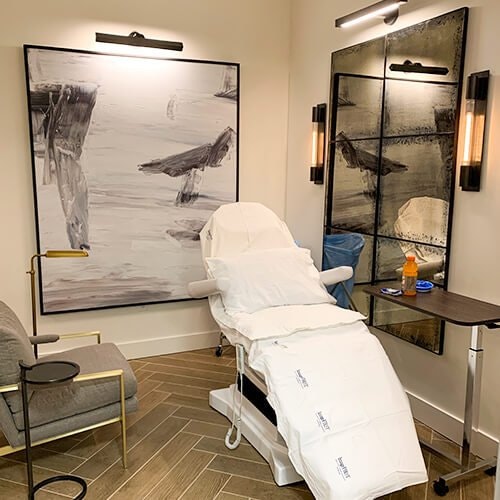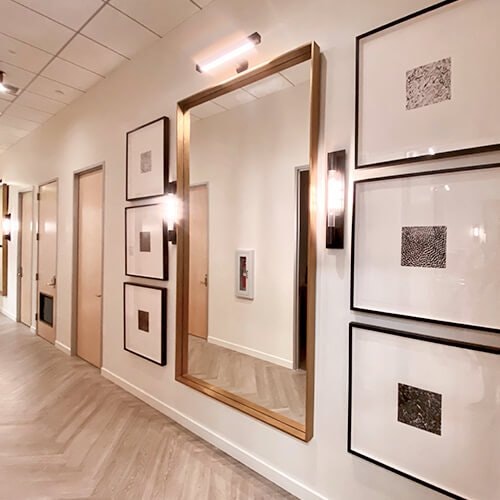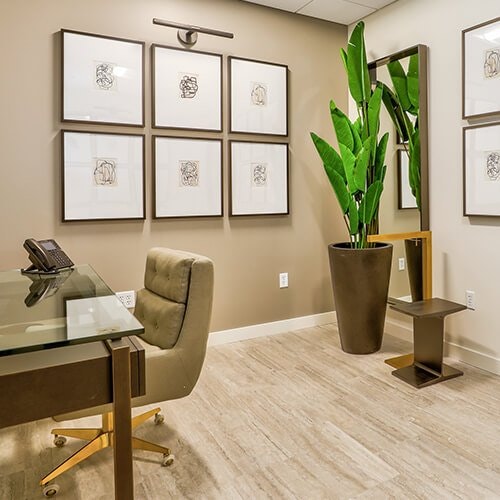 FAQ's
What is AirSculpt®?
AirSculpt® is patented, precision-engineered technology only available at Elite Body Sculpture. It removes unwanted fat through a freckle-sized hole cell by cell with no needle, no scalpel, and no stitches all while you're awake. This revolutionary technology also tightens your skin while it removes your fat, providing dramatic, smooth, and natural results.
Is AirSculpt® invasive?
AirSculpt® procedures are minimally invasive compared to traditional fat removal and body sculpting methods thanks to our advanced technology. Our patients are fully awake, and we avoid scalpels or overly abrasive tools to maximize safety and be gentler on the body. Unlike noninvasive methods that require multiple sessions over several months, our AirSculpt® procedure permanently removes the fat cells from your body right away, so it's a "one and done" treatment.
Am I a good candidate for AirSculpt®?
Anyone over 18 who has unwanted areas of stubborn fat is a perfect candidate for AirSculpt®. We like to say "If you can pinch it, we can take it" because AirSculpt® plucks away the fat that doesn't respond to diet and exercise—whether it be a tablespoon or a gallon—all with no needles, no scalpel, and no stitches.
How is AirSculpt® different from traditional liposuction?
AirSculpt® is gentler, easier to recover from, and far less risky than traditional liposuction. AirSculpt® is comparable to plucking grapes from a vine while traditional lipo can be compared to scraping with a cheese grater. Traditional lipo often requires general anesthesia, but AirSculpt® is always performed while you're awake. Far less downtime is involved in AirSculpt® recovery, only 1-2 days compared to the 4-6 weeks of downtime after traditional lipo. Since more manual work is required with conventional lipo, damage to your lymphatic system—which is responsible for skin smoothness—is very likely to occur. This excessive damage is avoided with our gentle technology, minimizing all the risks that come with liposuction. AirSculpt® is safer, with more reliably smooth results.
How many AirSculpt® treatments are needed per area?
Only one treatment is required in most cases because the fat is permanently removed during your AirSculpt® session. Patients can also combine different AirSculpt® procedures during their treatment, which can reduce costs while getting more done in just one session.
How long does it take to recover?
Because AirSculpt® is minimally invasive, recovery is much quicker than with traditional liposuction. Most patients are back to their normal activities in 24 to 48 hours. After the procedure, there may be some minor swelling, which is normal. To address this, a compression garment is worn under clothing for about 14 days to ensure optimal results.
How much does AirSculpt® cost?
AirSculpt® pricing depends on the areas treated and the amount of fat that will be removed, which is determined by the doctor at the consultation.
Can I use someone else's fat during a fat transfer?
No. Patients must use their own natural fat during any AirSculpt® fat transfer procedure.
How long do I wear a compression garment following an AirSculpt® fat transfer?
Patients will be asked to wear garments for a full 48 hours after their procedure. After that time frame, patients can shower, but will then be asked to wear garments for another two weeks. As always, follow your surgeon's specific instructions first.
ENJOY A PERMANENT HOURGLASS FIGURE
Ready For The Defined Shape You Want?