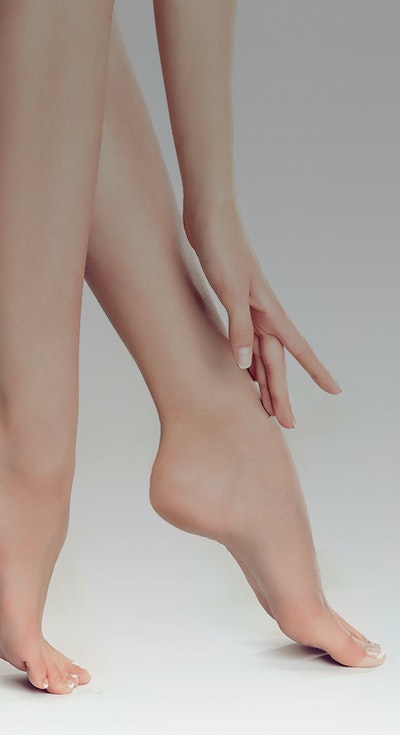 NEXT-GENERATION CANKLE SURGERY
Get Rid Of Cankles Easily With the CankCüre™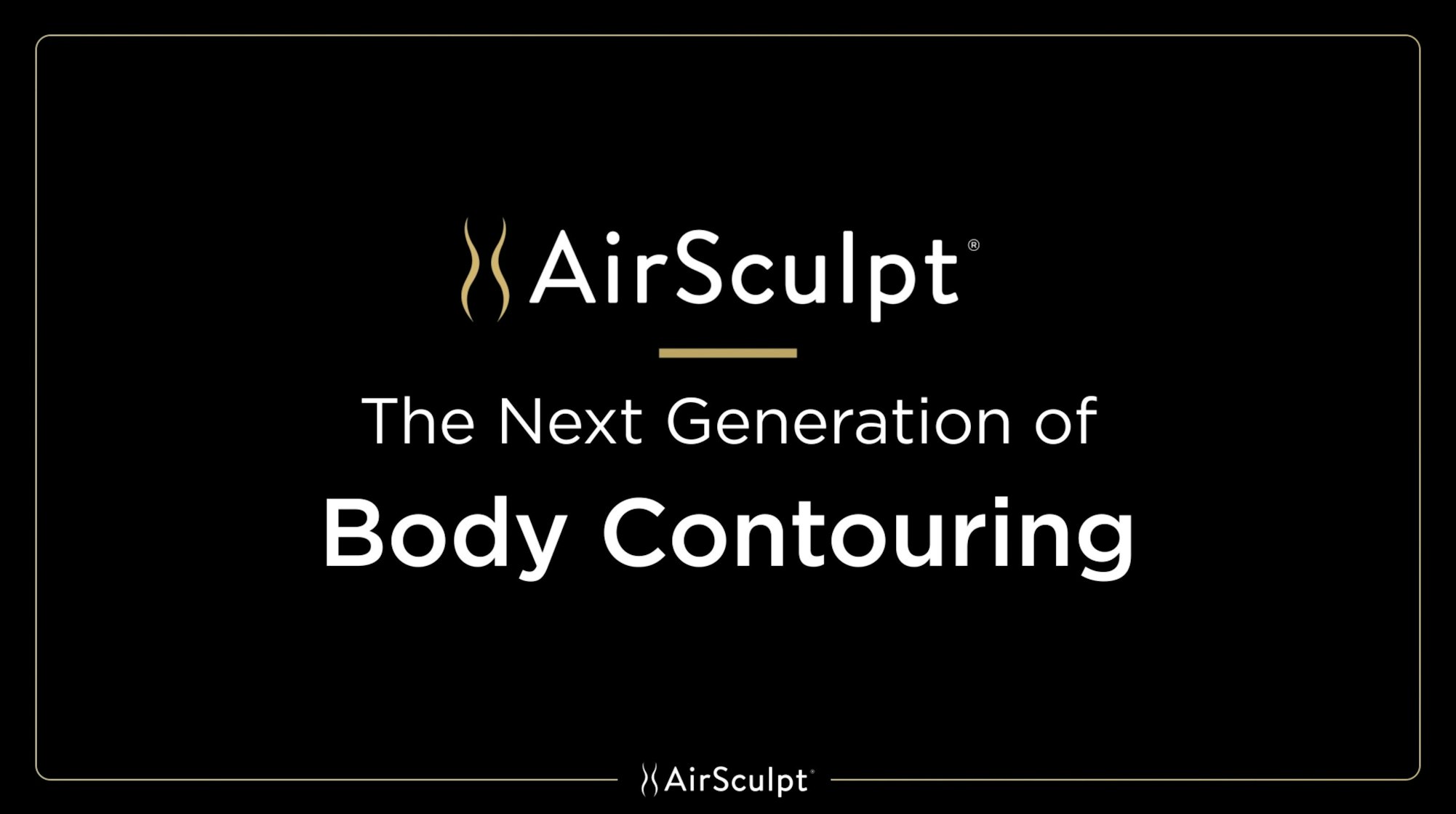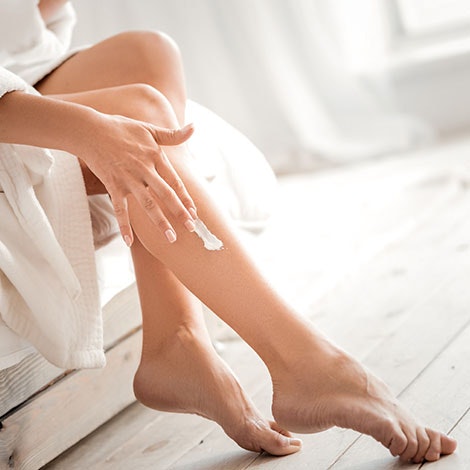 The Best Way to Lose Calf and Ankle Fat
Stubborn fat can grow anywhere on the body, and one area notorious for this development are the calves and ankles. Although many try to work lower leg fat away in the gym or kitchen, it can persist due to a patient's genetics or other reasons outside of their control.
Losing calf and ankle fat, or "cankles," used to only be surgically possible through traditional liposuction. However, with the AirSculpt® CankCüre™, you can remove similar amounts of fat with the added benefits of more precision, less downtime, reduced risk, and skin tightening. Our technique enables surgeons to contour the lower leg precisely, so it appears tapered descending from the calves down to the ankles.
Thanks to the mechanized way the CankCüre™ removes fat, we can remove the exact amounts needed to preserve the smooth, gradually thinning lower leg appearance. Traditional ankle surgery like liposuction typically requires an invasive operation that uses risky general anesthesia, but with our treatment, you'll be awake the whole time!
Real People, Real Results
Sensitive Content
These photos contain sensitive content which
some people may find offensive or disturbing
Stubborn Fat
— It's all we do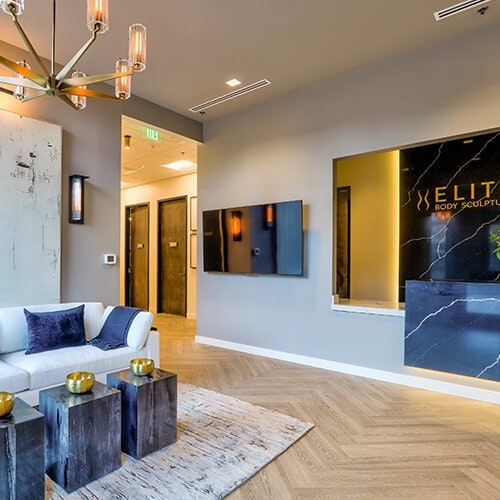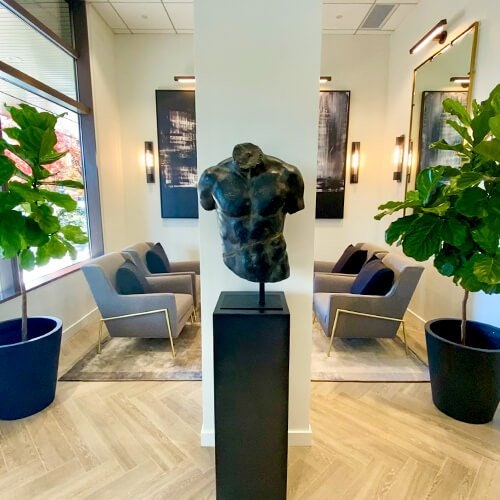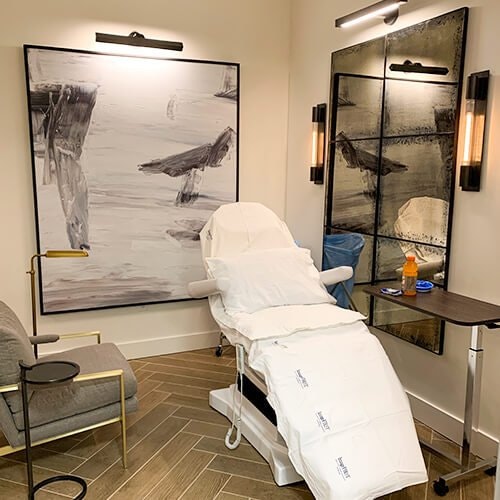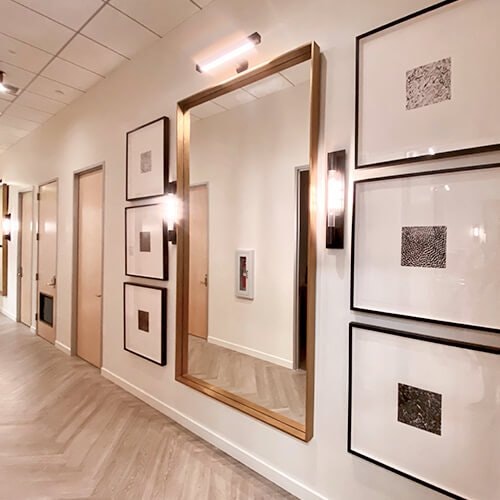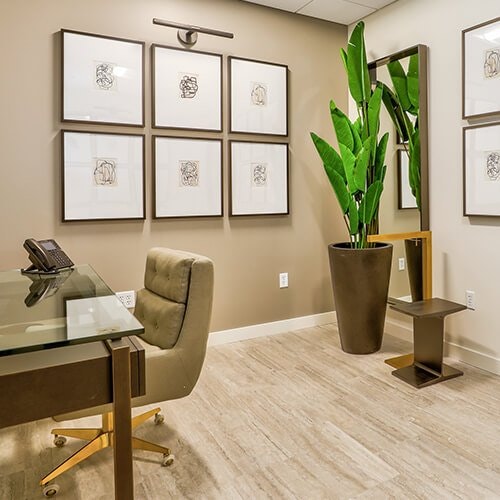 FAQ's
What is AirSculpt®?
AirSculpt® is patented, precision-engineered technology only available at Elite Body Sculpture. It removes unwanted fat through a freckle-sized hole cell by cell with no needle, no scalpel, and no stitches all while you're awake. This revolutionary technology also tightens your skin while it removes your fat, providing dramatic, smooth, and natural results.
Is AirSculpt® invasive?
AirSculpt® procedures are minimally invasive compared to traditional fat removal and body sculpting methods thanks to our advanced technology. Our patients are fully awake, and we avoid scalpels or overly abrasive tools to maximize safety and be gentler on the body. Unlike noninvasive methods that require multiple sessions over several months, our AirSculpt® procedure permanently removes the fat cells from your body right away, so it's a "one and done" treatment.
Am I a good candidate for the AirSculpt® CankCüre™?
If you have fat that can be pinched, we can take it. This fat can be located on the inside, outside, or both sides of the calf and ankles. Those who have wider calves and ankles due to large bones or strong muscles would likely not be candidates.
How is AirSculpt® different from traditional liposuction?
AirSculpt® is gentler, easier to recover from, and far less risky than traditional liposuction. AirSculpt® is comparable to plucking grapes from a vine while traditional lipo can be compared to scraping with a cheese grater. Traditional lipo often requires general anesthesia, but AirSculpt® is always performed while you're awake. Far less downtime is involved in AirSculpt® recovery, only 1-2 days compared to the 4-6 weeks of downtime after traditional lipo. Since more manual work is required with conventional lipo, damage to your lymphatic system—which is responsible for skin smoothness—is very likely to occur. This excessive damage is avoided with our gentle technology, minimizing all the risks that come with liposuction. AirSculpt® is safer, with more reliably smooth results.
How many AirSculpt® treatments are needed per area?
Only one treatment is required in most cases because the fat is permanently removed during your AirSculpt® session. Patients can also combine different AirSculpt® procedures during their treatment, which can reduce costs while getting more done in just one session.
How long does it take to recover?
Because AirSculpt® is minimally invasive, recovery is much quicker than with traditional liposuction. Most patients are back to their normal activities in 24 to 48 hours. After the procedure, there may be some minor swelling, which is normal. To address this, a compression garment is worn under clothing for about 14 days to ensure optimal results.
How much does AirSculpt® cost?
AirSculpt® pricing depends on the areas treated and the amount of fat that will be removed, which is determined by the doctor at the consultation.
Can patients walk immediately after the procedure?
Patients can walk right away after their procedure.
Can someone transfer fat to their calves or ankles?
Yes! A fat transfer to the calves and/or ankles is possible upon request.
What other areas are typically done along with the cankles?
Other lower extremities are typically treated along with the cankles. The areas most commonly included are the inner thighs, knees, and banana rolls.
NEXT-GENERATION CANKLE SURGERY
Ready For The Defined Shape You Want?