LOSE STUBBORN FAT AND TIGHTEN YOUR SKIN
Reach Your Body Goals With AirSculpt® +
Patented Technology. Permanent Results.
Schedule a free AirSculpt® consultation with one of our specially trained surgeons.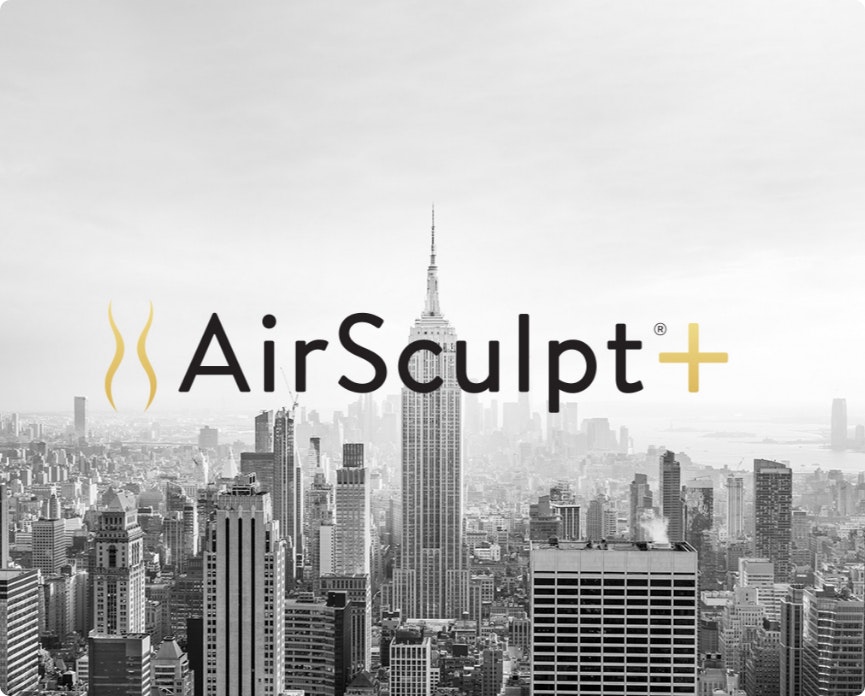 THE FUTURE OF BODY SCULPTING IS NOW
Introducing AirSculpt® +
AirSculpt® + is a first-of-its-kind procedure that permanently removes fat and tightens the skin with unparalleled precision and finesse. Patients first target any area containing excess fat with AirSculpt®, then have that same area treated with a new technology called Renuvion that instantly tightens skin and improves laxity. This advanced, minimally invasive treatment combines helium gas and radiofrequency energy to create a plasma specially equipped to correct sagging skin and restore a youthful, natural appearance. Any part of the body that can be treated with AirSculpt® fat removal can also have its skin tightened with Renuvion!
* Not available in all markets.
Real People, Real Results
How Does AirSculpt®
+

Work?
Patients first receive whichever AirSculpt® fat removal or transfer procedure of their choosing. Anywhere from the chin to the ankle can have fat permanently removed with no needle, scalpel, stitches, or general anesthesia.
For patients with significant loose skin entering the treatment or those who had a substantial amount of fat removed, AirSculpt® + can be seamlessly performed to improve skin laxity and reduce any sag.
Performed through the same entry points as the AirSculpt® procedure, Renuvion uses a proprietary device to precisely heat and contract the skin using plasma energy derived from helium gas and radiofrequency waves.
This treatment involves minimal pain and takes as little as 20 minutes to be completed! Patients begin noticing results instantaneously thanks to the rapid collagen production AirSculpt® + stimulates.
Our AirSculpt® Procedures
SIMPLER PROCESS. SUPERIOR RESULTS
The AirSculpt® Difference
| | | Traditional Lipo |
| --- | --- | --- |
| Immediate Results | | |
| Quick Recovery | | |
| Minimal Pain | | |
| Local Anesthesia | | |
| No Needles | | |
| Results in 1 Session | | |
Stubborn Fat
— It's all we do