Comparing Technologies
What Are Armpit Rolls and How Do People Treat Them?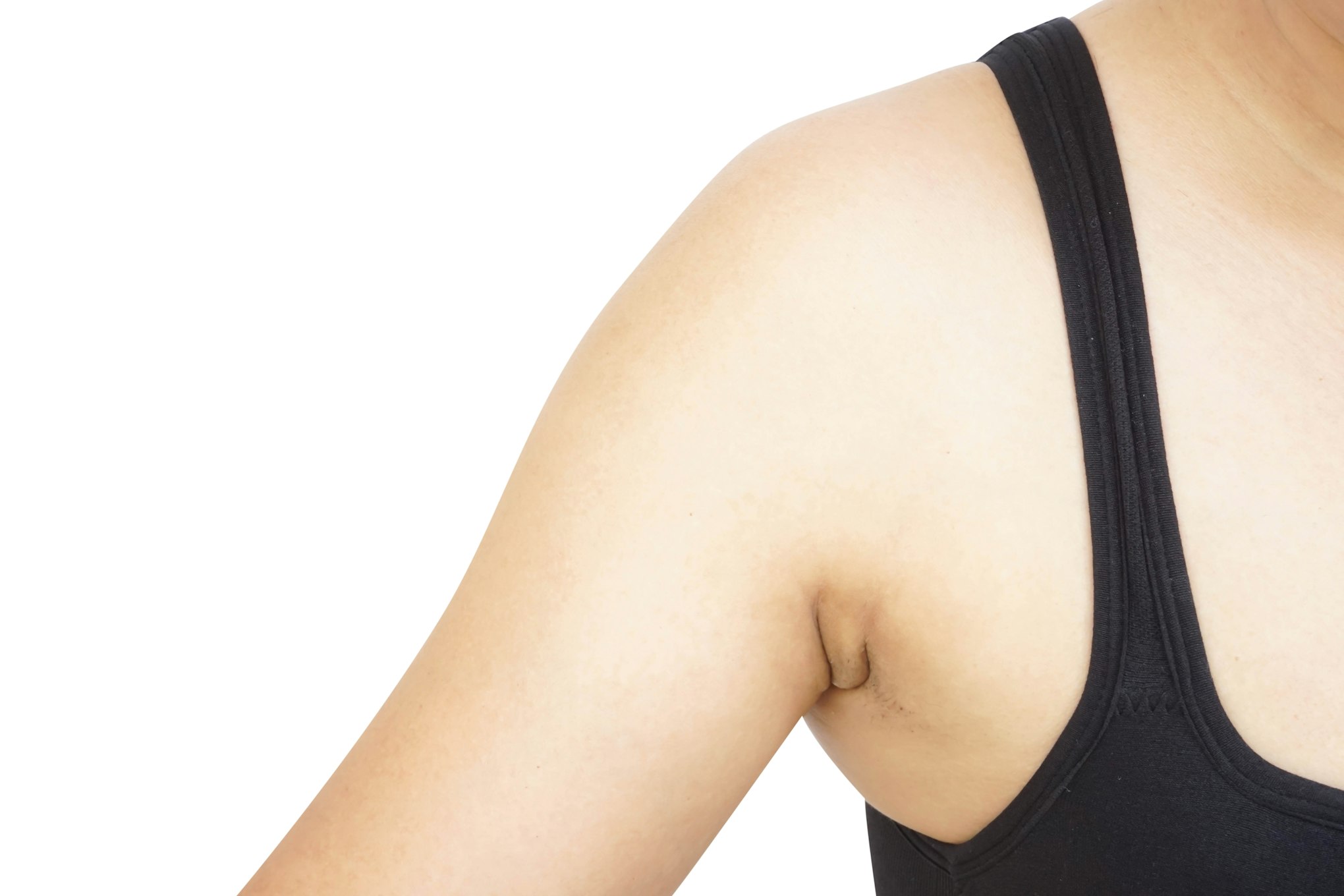 What Are Armpit Rolls
Armpit rolls are excess upper arm bulges that appear through fitted clothing or even spill over a bra. It's a feature that causes most people that have it to feel self-conscious.
The main issue surrounding armpit rolls is that they are tough to lose, as fat in that area naturally resists diet and exercise. Diets are great for losing fat if done correctly, but the stretched-out skin in that area will still remain in most cases.
Armpit Roll Treatment
The market has many procedures to treat excess armpit fat. Some examples are Kybella, SmartLipo, laser liposuction, ThermiTight, and ThermiSmooth. Let's explain what they can do for you one by one.
Kybella is a series of deoxycholic acid injects placed on the armpit, designed to dissolve the fat and dispose of it naturally. These injections do not simultaneously tighten the skin. Therefore it's not recommended for patients with loose underarm skin.
ThermiTight uses radio-frequency energy to prepare fat to be then be extracted by a cannula. The procedure requires several incisions but is performed under general anesthesia.
SmartLipo uses laser technology to melt fat from the underarm. It's generally recommended for patients who haven't had luck obtaining results by changing to a healthier lifestyle.
Which Procedure Is Best?
Out of all of the armpit roll procedures previously mentioned, none of them are optimal for you. Even though they are much more advanced than traditional liposuction, they still have risks and medical complications that you'd like to avoid.
That said, you should opt for the next generation of body contouring procedures, which is specifically found at Elite Body Sculpture, the founders of AirSculpt® technology.
Why Pick AirSculpt®?
AirSculpt® technology has changed the way fat removal processes work. Using a patented, power-mechanized device, surgeons can remove fat from practically any part of your body without using scalpels, needles, stitches, or general anesthesia.
The process consists of first using the patented AirPen, a device that emits pressurized air to administer local numbing medication. Afterward, a biopsy punch forms a symmetrical two-millimeter hole under the arm.
A thin tube prepares the fat for extraction for the patented AirSculpt® cannula to then be inserted. The cannula plucks fat cells seamlessly and simultaneously leaves the surrounding skin tighter. Once all of the necessary fat is removed, the opening is naturally left to heal.
Opt For The Armpit and Underarm AirSculpt®
If you want to experience easy fat removal that won't have you worrying about potential medical complications, then this is for you.
That said, opt for the Armpit and Underarm AirSculpt®, where permanent results can be achieved with a gentle, minimally invasive process.
Head to Elite Body Sculpture Minneapolis to get started with your first consultation.
AIRSCULPT® YOUR DREAM FIGURE
Ready For The Defined Shape You Want?