AirSculpt® Education
Visceral Fat Vs. Subcutaneous Fat: Will Lipo Help Either?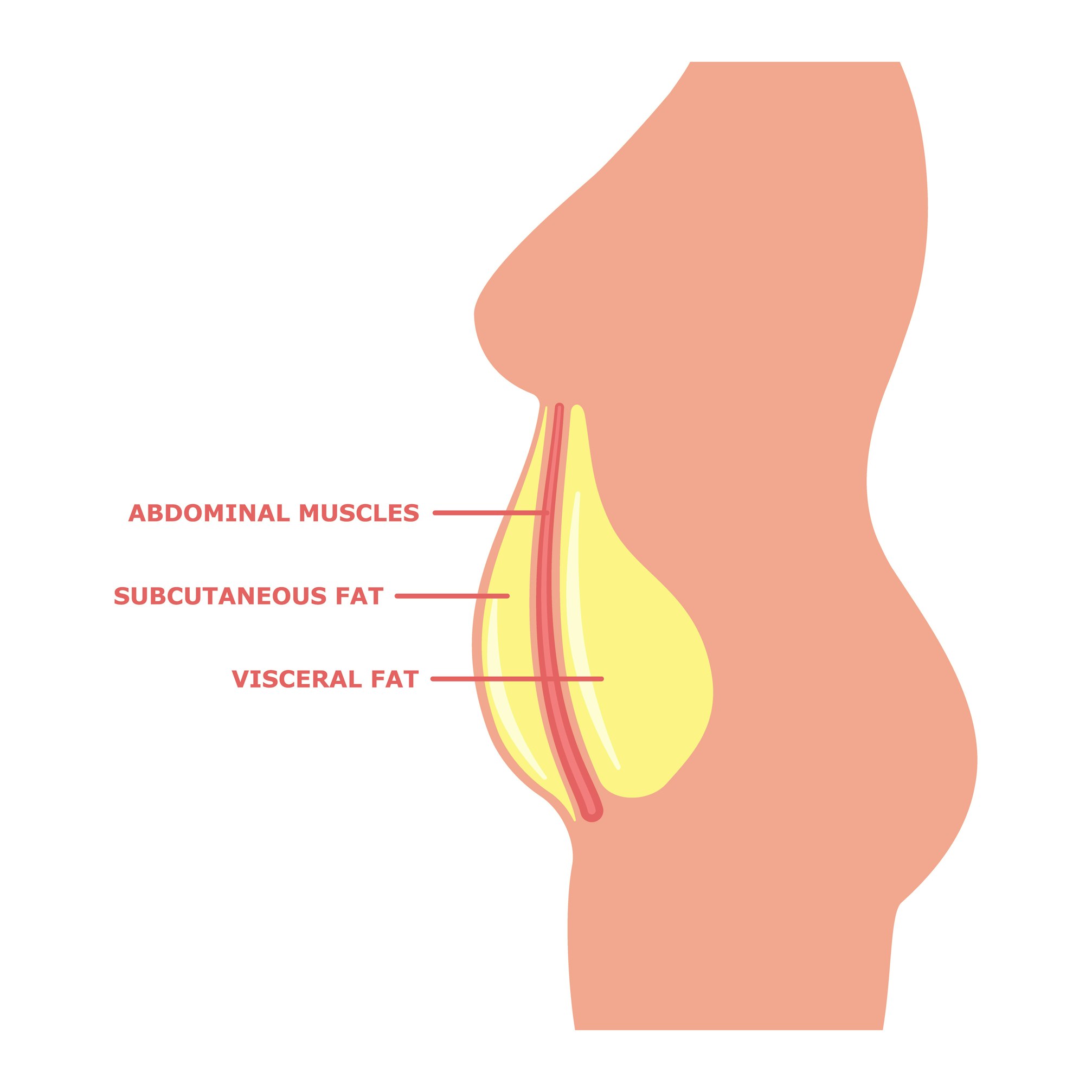 Stubborn belly fat is a body feature that is usually linked to a wide array of complaints. It's uncomfortable for most patients and can generally form a dent within their self-esteem.
While it's easy to gain belly fat, getting rid of it is a whole different story. It requires much patience and dedication, especially when eating right and doing plenty of exercises.
All fat isn't the same, though. There's subcutaneous and visceral fat, and only the first is one can be treated with liposuction. Let's read on more to understand the difference between the two.
Subcutaneous Fat: Beneath The Skin
Subcutaneous fat is located under the skin and is the adipose tissue that is visible to others. It's what makes up a muffin top, hides your abs, and makes your arms droop.
This is the fat you want to rid of. Even though excess weight is linked to health problems, subcutaneous fat is less harmful to your overall well-being than visceral fat.
Visceral Or Deep Fat
Visceral fat is found deep within the body, wrapping the internal organs such as the heart, lungs, liver, and stomach.
Visceral fat is necessary to protect your organs, but too much becomes a health risk, given its association to heart problems and diabetes.
Visceral fat can also contribute to belly fat's appearance, given that most of the organs are located within the stomach region.
Visceral Fat Vs. Subcutaneous Fat: Can Liposuction Treat Them?
Liposuction is a fat removal procedure designed only to remove subcutaneous fat; nevertheless, given that it's a traditional medical process, it only does so with minimal finesse.
Therefore, you should opt for more modern takes on cosmetic fat removal, such as AirSculpt® by Elite Body Sculpture. It offers more precise results to its advanced technology.
A typical AirSculpt® procedure does not use a scalpel, needle, or general anesthesia. In terms of recovery, Elite surgeons recommend that 48 hours are necessary.
Traditional liposuction results become fully apparent after about three months, while AirSculpt® gives you them right out the door.
AirSculpt®: Better Than Any Liposuction For Subcutaneous Fat
At Elite Body Sculpture, we take great pride in our advanced fat removal process. Our quality is easily reflected in the technology that we use and the staff that we hire.
While removing fat from your body is our specialty, we also focus on returning your self-confidence.
Join the Elite experience by calling one of our Elite Body Sculpture offices in your location to begin your first consultation.
AIRSCULPT® YOUR DREAM FIGURE
Ready For The Defined Shape You Want?