Lipofilling
BBL Risks and Results: All the Key Details to Know Before You Go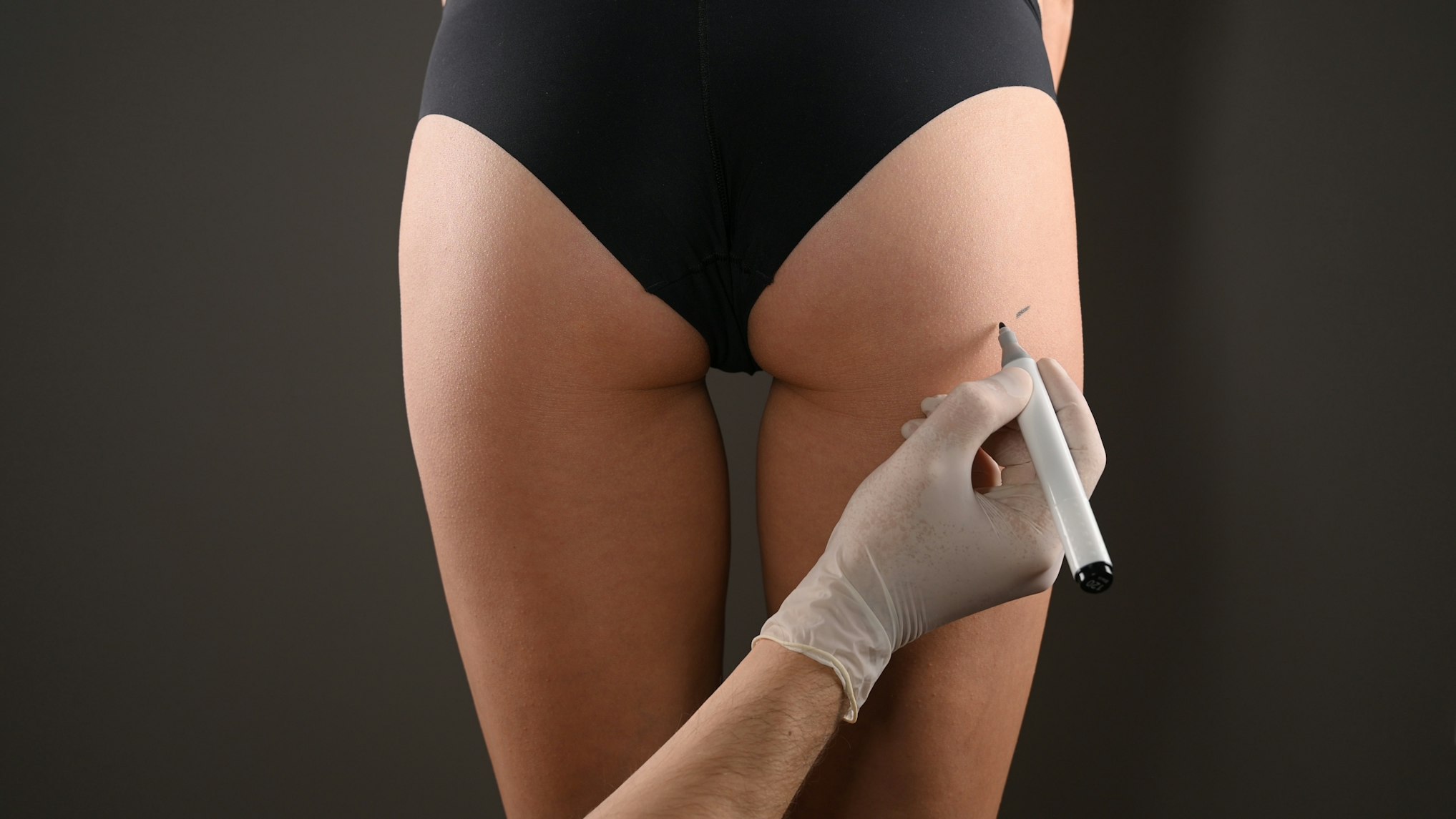 The Brazilian butt lift is one of the most important and demanded cosmetic procedures. Women are all interested in searching for the optimal way to achieve an hourglass figure and curves.
The Brazilian butt lift consists of a fat transfer to fill, shape, and lift the buttocks. The fat grafting process is designed to first remove fat from one part of the body, usually the stomach or lower body, and then inject it into the buttocks to change their shape.
People are generally content with this procedure due to its ability to provide results in two areas of the body: the one where fat is extracted and its buttocks.
Is A Butt Lift Worth It?
Apart from the fewer potential complications compared to buttocks implants, the Brazilian butt lift has several benefits.
For instance, the main reason why people opt for a fat transfer to the buttocks is to improve their body proportion.
It's much safer and reliable than implants because using your fat as a filler provides a more natural look and feel. Better yet, natural fat doesn't cause a potential immune system response as implants sometimes do.
Recovery Time For A Brazilian Butt Lift
Recovering from a Brazilian butt lift doesn't take much time if you follow all of the post-operative recommendations provided by your surgeon.
The recovery period for a Brazilian butt lift should maximum be 10 to 14 days. While recovery is generally concise, the time for results to be fully apparent is much longer.
That's because the general Brazilian butt lift generally entails swelling. Until the swelling subsides (generally over several months), the results will be noticeable.
Nevertheless, one of the main recommendations surgeons will give is to wear compression garments to subdue swelling.
How Much Fat Is Needed For A BBL?
The ideal weight to undergo a Brazilian butt lift depends on several factors. The main element is how much you'd like to enhance your buttocks.
Given that a Brazilian butt lift is still a form of surgery, it's always recommended that the patient is within their ideal weight to prevent mishaps during surgery.
Therefore, if you're on the healthy side of your body mass index, it means that you'll have just enough fat to provide yourself with significant results.
In the case that you're someone that has a low body mass index, meaning not that much fat to work with, you should undergo implants if you're looking for a significant change in volume for your buttocks.
How To Find True BBL Safety
If you're someone who is reluctant to get a BBL due to the fear of undergoing certain risks, you no longer have to worry, thanks to Elite Body Sculpture.
Elite Body Sculpture provides the Power Brazilian Buff Lift, a minimally invasive fat transfer that doesn't use a scalpel, needle, or general anesthesia to enhance the volume of your buttocks.
We're a process that's void of all the traditional BBL risks, so why not make your best decision with us? Come to our Charlotte office to schedule your first consultation.
AIRSCULPT® YOUR DREAM FIGURE
Ready For The Defined Shape You Want?