Fat Removal
AirSculpt® Male Breast Reduction: Atlanta's Best Gynecomastia Surgery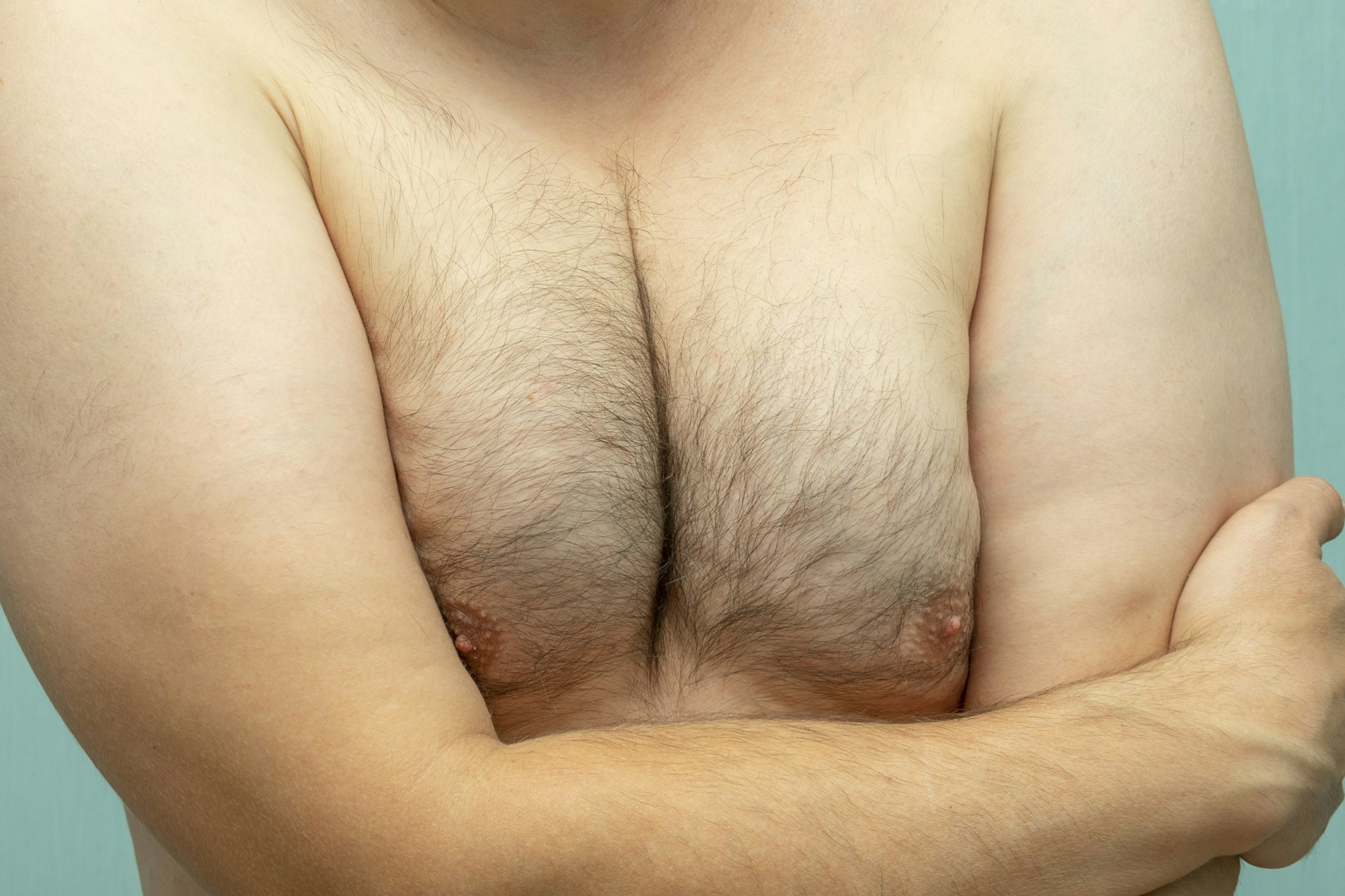 It's certainly not man's best friend. Gynecomastia has men living hunched over, buying oversized shirts, and would have most men wanting to go to beaches in jackets if it was humanely possible.
Unfortunately, getting rid of gynecomastia is complicated if you're trying to take the natural route. No amount of bench presses is going to make your puffy breasts away. Therefore, most men are taking themselves to the doctor's office to get a new chest.
Male breast reduction surgery is an effective surgery for getting rid of breast tissue and sculpting the chest for a more chiseled appearance.
Proper Candidates For A Gynecomastia Removal Procedure
The optimal candidates for male breast reduction are healthy adult men who have puffed breasts and want to boost their self-confidence. They must have realistic expectations when coming to these sorts of operations as well. The purpose of the procedure is to reduce fat; a muscular-looking chest isn't the primary objective.
Post-procedure requires that you refrain from taking any medications or substances that could trigger breast re-growth. Additionally, maintaining a healthy lifestyle is mandatory to keep your results.
During your consultation, you must ask the doctor all possible questions about their expertise in the specific procedure.
Gynecomastia Procedure 101
Traditional gynecomastia surgery is performed under general anesthesia as an outpatient procedure. Aside from the short procedure length, you'll have to take time off for about two weeks.
Liposuction is traditionally used to deal with gynecomastia. It consists of small incisions formed around the areola (the skin around the nipple) to extract the breast tissue. A scar will be left afterward.
Additional incisions may be necessary if loose skin is present within the area, and skin needs to be tightened.
During the initial two weeks of recovery, it is required that you wear a compression vest to deal with swelling and to prevent fluid from accumulating.
In some cases, significant bruising may be present with mild pain.
After these two weeks have passed, you can resume normal activities, such as work and exercise. The final results appear after about six months.
AirSculpt: Atlanta's Minimally Invasive Gynecomastia
For a procedure as simple as removing tissue and fat from the breasts, you might wonder as to why it comes with so many risks and extended recovery time.
If you're interested in removing gynecomastia without these factors and want to get back to your activities the same day, you'll need to consider the male breast reduction procedure.
The best gynecomastia surgery in Atlanta isn't a traditional liposuction method. It's not even invasive surgery at all!
It's a minimally invasive procedure that uses patented AirSculpt® technology by Elite Body Sculpture to treat gynecomastia without a needle, scalpel, general anesthesia, or noticeable scarring.
Gynecomastia AirSculpt® delivers immediate results and will have you returning to all activities in one or two days. Additionally, the essence of AirSculpt® technology is to offer precision results without the risks involved in traditional liposuction.
If you're interested in changing your appearance for the better, go to Elite Body Sculpture Atlanta to begin your first consultation.
AIRSCULPT® YOUR DREAM FIGURE
Ready For The Defined Shape You Want?