Lifestyle/Nutrition
10 Of The Best Lower Ab Workouts You Should Be Doing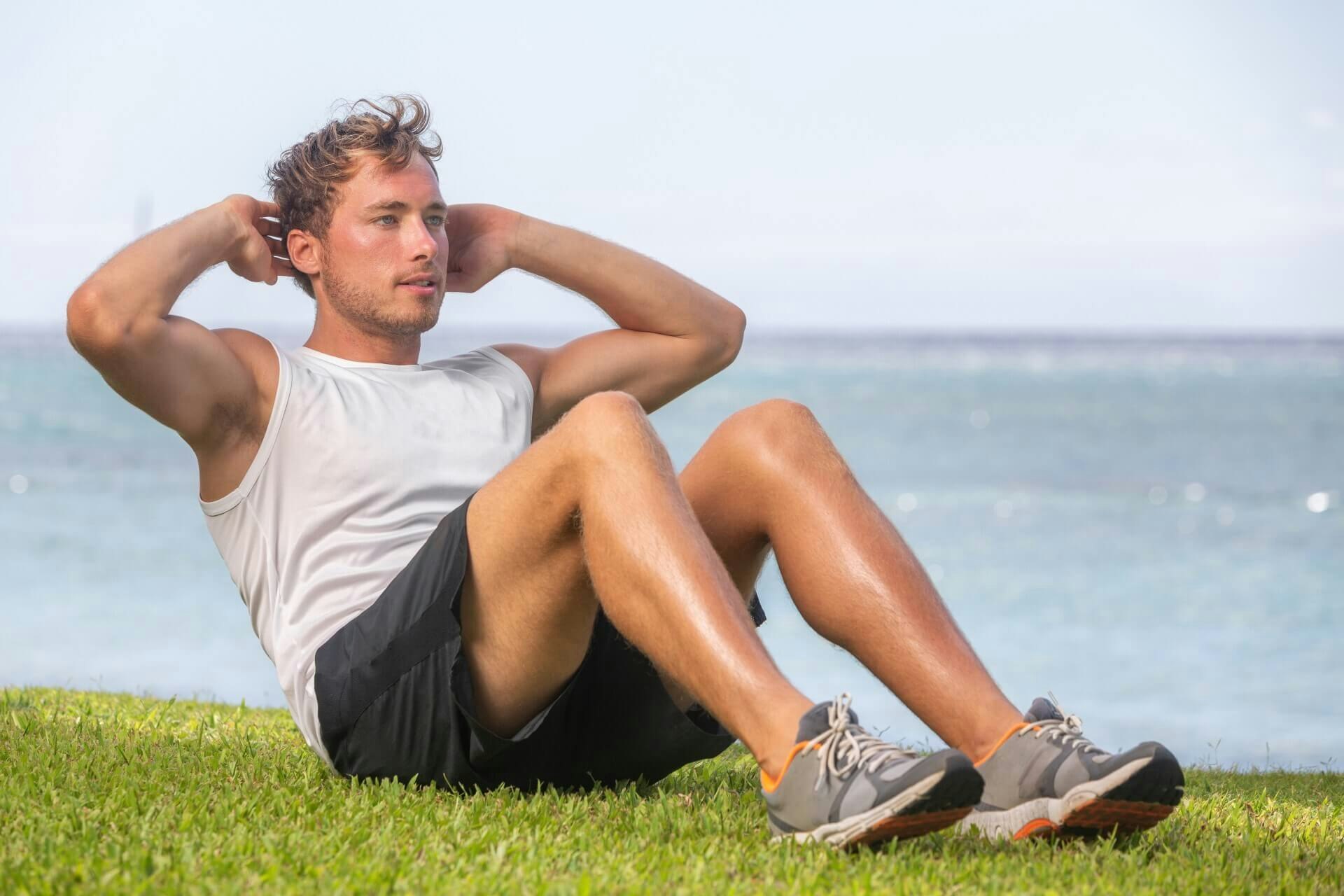 If you're like most of us, the abs are the body's area that demands the most work. It seems as if no matter how many crunches you commit to doing, they stay the same.
There's a reason for that, and that's because there's fat covering your abdominal wall. While many people think that doing ab exercises is going to resolve their problems, that's untrue.
To burn fat, you have to train the whole body by expending calories and a well-balanced, healthy diet. After all, the saying says that the best abs are made in the kitchen.
Yet, this does not mean that you have to stop doing ab exercises at all. They are an essential component to building the chiseled abs you've always wanted.
Here are some exercises that you can do to optimize your fat loss process. Don't get mad at us if it will hurt to laugh for about a week!
The Lower Ab Workout
The workout consists of you performing each exercise for 30 seconds, resting 10 seconds in between. Repeat a series of each of these exercises 1 to 3 times for optimal results.
The exercises to do are the following:
Heeltap
Mountain climber
Scissor
Slider pike
Straight leg raise
Pull-up bar variation
Crossbody climber
Slider knee tuck
Rolling plank w/ exercise ball
Roll up
Jackknife
Add A Healthy Diet To The Mix
Now that you're doing the best lower ab workout, make sure you're eating as healthily as possible. You have to go towards a 500-calorie deficit to burn 1 pound of fat per week.
That's because burning 3500 calories is equivalent to burning one pound of fat. Make sure to eat lean proteins and plenty of vegetables.
The more natural the ingredients on your plate are, the better you'll feel. So opt for chicken, salmon, and lean meats with leafy greens and unprocessed grains at least three times a day.
Undergo An Elite Body Sculpture Procedure
You probably prefer the natural route because you've heard that cosmetic procedures aren't all that they seem to be. They can have risks and medical complications that you'd like to avoid reasonably.
Nevertheless, you don't have to worry about that with Elite Body Sculpture. Our AirSculpt® technology offers you the safest and most precise fat removal process on the market.
Lower Stomach AirSculpt® is a minimally invasive procedure that doesn't use a scalpel, needle, or general anesthesia with a short downtime of only 48 hours.
The patented cannula that we use is state-of-the-art because it's designed to simultaneously extract fat and tighten loose skin, giving you 2-for-1 benefits for your chiseled abs.
How We Perform This Procedure
Elite Body Sculpture takes pride in offering patients comfortable solutions to their body image. There's no reason you should undergo a procedure that doesn't guarantee results.
Here we guarantee precisions and safety to ensure that you walk out of our doors feeling as confident as possible. If you're committed to looking and feeling your best, then work with the best. Head to Elite Body Sculpture Atlanta for your first consultation.
AIRSCULPT® YOUR DREAM FIGURE
Ready For The Defined Shape You Want?